It might be asked before, but still.
Then there is a target you want to kill first (carries resource as an example) you set an action to attack it in efficient range (short, medium), but this target moves away from you, so once it goes out of filtered range - you start to move after it. You get into attack range, starts to targeting and while you aiming - target goes away. And so on till it drops resource at base.
Here is an example of "
approach enemy till short range, carring resource if it's in long range, then attack till it again in long range
"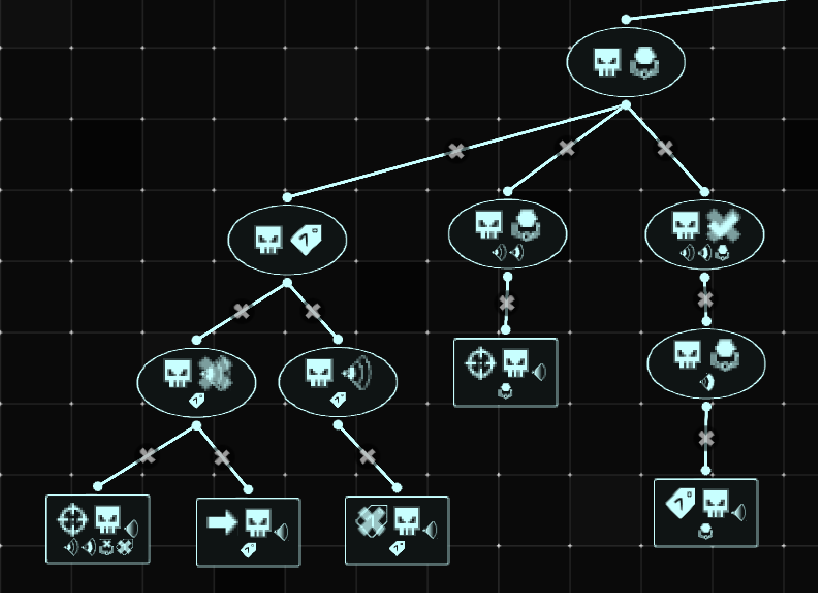 It simply taggin it with bottag, then rushes to it till needed range and untag it.
But if we have DO WHILE NOT and DO WHILE (as a
action modifier
) it might be reached easier.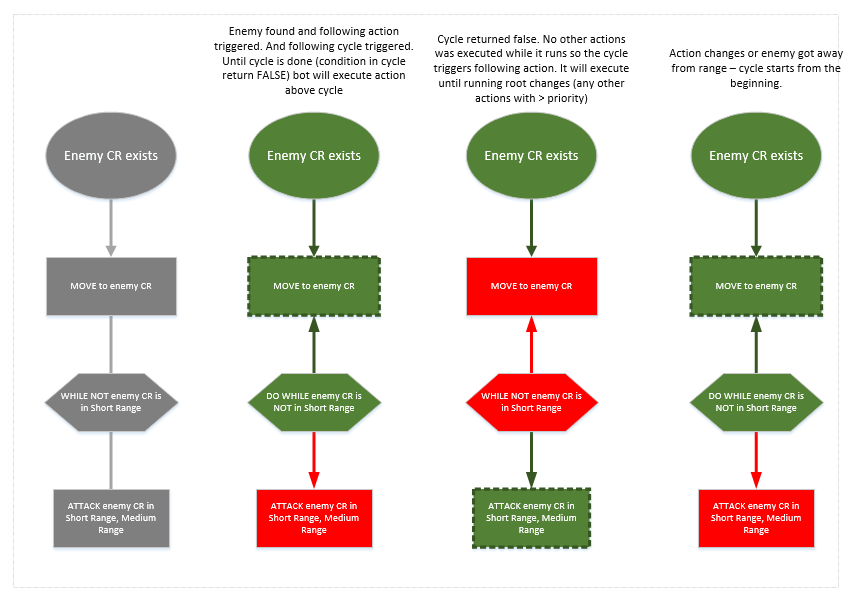 To make this thing working we will need an addinional variable which will store "last executed action".
So if last executed action was "move to enemy" - cycle keeps going UNTIL it meets the condition below that action.
Once the condition is fulfilled - cycle will be interpret as a "pass-through" node and instead of doing action above cycle, it will do action below cycle (attack enemy).
Until executed root will change (any other action took place) this cycle will remain marked as "pass through me".